Sockers 1985 Championship Game Program
$42
1 In Stock
SKU:

02919DC
Sockers 1985 Championship Game Program vs Baltimore Blast.
This highly anticipated final match-up was wrapped up by the Sockers at home in game 5. Arguably the greatest Sockers team ever had just crushed the Blast 14-2 (in Baltimore on national tv).  The Sockers had a chance to win it all at home and did not disappoint.  The greatest team had  great fan support , check out the video link and witness the atmosphere of the typical great moments in Sockers dynastic history.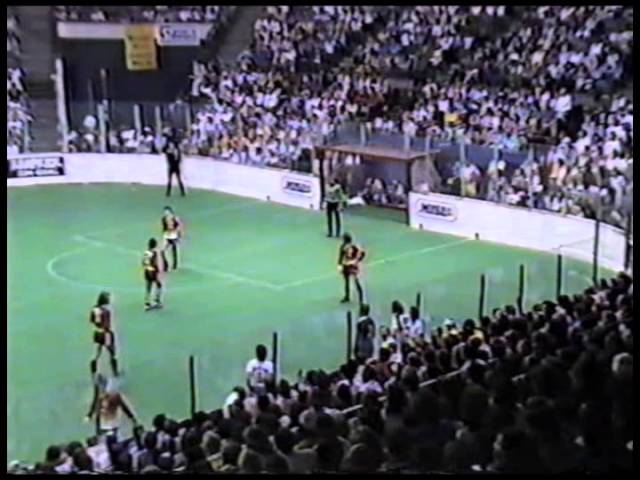 The greatest team had  worthy fan support
Check out the atmosphere in one of the greatest moments in Sockers history. The whole game is good but I started this video as the legendary "Socccccck-errrrrrrrss" chant was going full tilt.
Courtesy of eddiebear60
Click on photo to see full Image.
1 in stock